The online sale of the products and services presented on the seller's website is for buyers resident in the European Union and for deliveries required in these geographical areas.
Postage is free within the European Union countries.
After sending the shipment, we will notify you of the website and delivery number to your e-mail.
For more information on the cost of shipping in Luxembourg, how much you can save, click here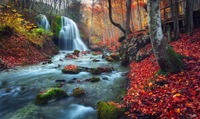 We care very much about nature, so we use natural materials to package our products.